Tantra Holiday Retreat for Couples - Thailand
7-day Residential Tantra Holiday for Couples July 30 - August 6, 2017 Thailand www.secretrituals.net Are you and your partner seeking to deepen your relationship and explore sexuality and intimacy between you? Have you ever wished to take part in a
7-day Residential Tantra Holiday for Couples
July 30 - August 6, 2017
Thailand
---
Are you and your partner seeking to deepen your relationship and explore sexuality and intimacy between you? Have you ever wished to take part in a beautiful ritual, Tantric ritual? Join us in this unique retreat where we will be looking into sexuality and relationship through Tantric principles, where we will be performing Tantric rituals which may lead you to more profound understanding of subtle "electricity" or energy that bonds a man and a woman, that will revive the intimate spark between you. You will spend 7 unforgettable days among other selected 12 couples in a villa resort which will be completely dedicated to us. Complete privacy to let go, open up and relax.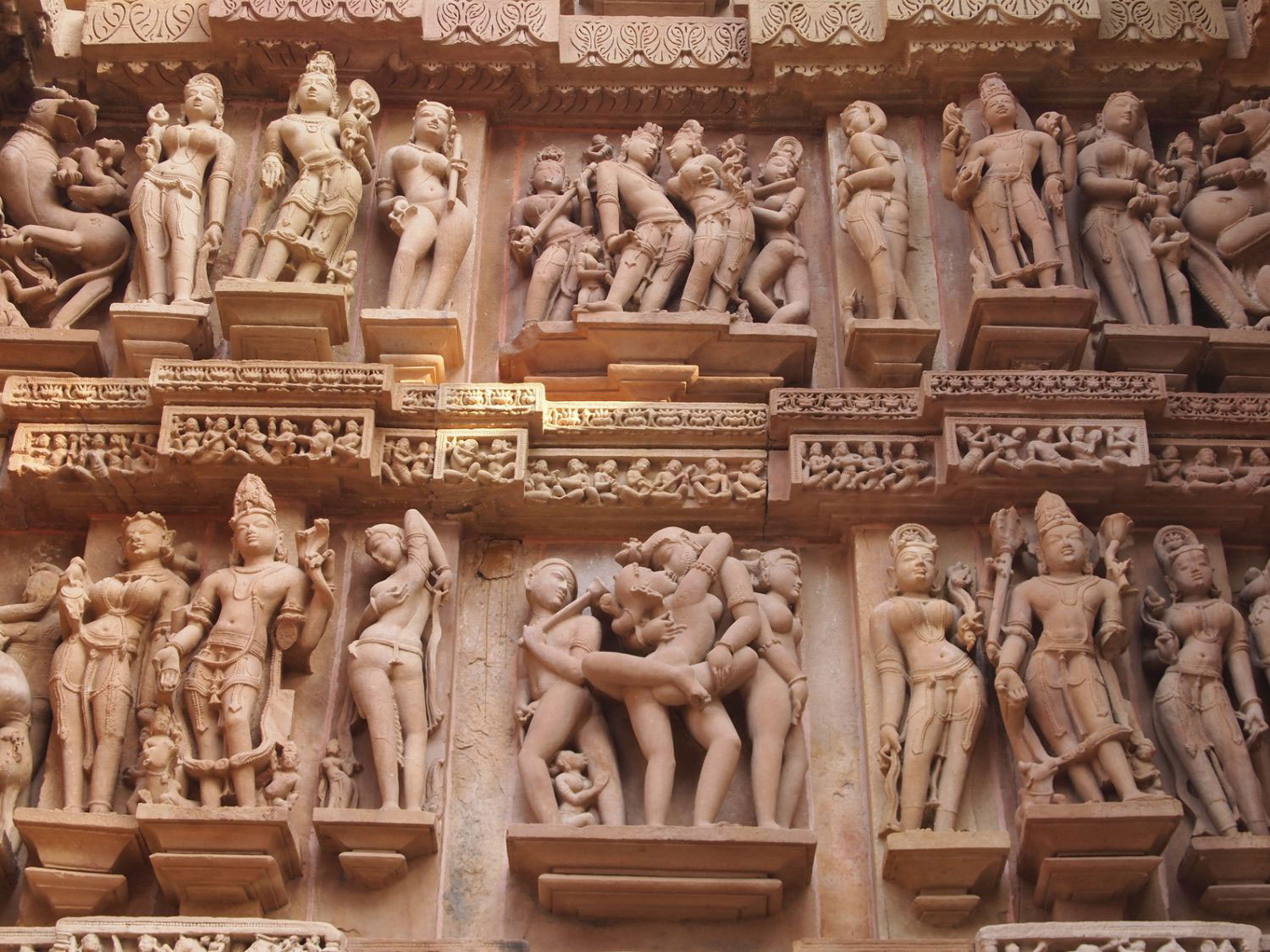 Highlights 
---
Only selected 12 couples;

Learn Tantra from authentic Tantric teachers (Agama Yoga lineage);

Take part in Tantric rituals. We will be holding 5 rituals including Tantric body mudras transfiguration and Maithuna rituals;

Private villa resort in midst of jungles, wholly dedicate to the retreat to create safe and intimate atmosphere. Clothing optional holiday;

15 hours of lectures on Tantra that may bring profound revalation of your understanding of sexuality;

Bonus sessions. For women - Jade Egg: reconnect to own intimate pleasure. For men - Dick of Steel: make it bigger down there;

Extra: Fire ritual and Rebirthing exercise;

Constant supply of fresh and juicy tropical fruits;

Full board vegetarian meals; 

Group trip to a beautiful waterfall and Buddha gardens;

Meet up at the airport.
Some of the topics to be covered in the lectures
---
For both: What is Tantra and classifications;

For both: Yoga practice for increasing sexual energies and virility;

For him: Distinction between orgasm and ejaculation;

For her: Explosive versus implosive orgasms;

For both: Transfiguration and basics for a ritual;

For both: Sexuality of chakras: 6 styles of lovemaking;

For him: Tantric secret for men to last longer;

For her: Tantric secret of deeply fulfilling orgasms for women. 7 different types of female orgasms;

For him: Tantric Twerk technique and meditation for men;

For both: Practice of erotic Tantric rituals: Tantric body mudras transfiguration ritual, Awakening of senses, Yoni worship ritual, "Eyes wide shut" style ritual, Tantric Maithuna.

much more.
Schedule of time in our paradise
---
Day 1. Arrival. First day will be dedicated to settling in your cozy rooms in the resort, getting to know other participants. There will be a short introduction lecture from our teacher, Justine. Already here we will kick-start the retreat by a beautiful Fire ritual as a first step of getting rid of inhibitions.
- 6:00 pm: Introductory lecture.
- 7:00 pm: Fire ritual.
- 8:00 pm: Dinner.
 
Day 2 through 6. Tantra teachings, Rituals, Meditations and bonus sessions. The schedule is set up to optimize teaching and rituals time so that everyone would get enough time both for practicing and enjoying the holiday.

- 8:00 am: Breakfast.
- 9:00 am: Tantra lecture.
- 12:00 pm: Lunch.
- 1:00 pm: Free time*.
- 5:00 pm: Ritual.
- 8:00 pm: Dinner.
 
*On Day 3 women will have Yoni Egg, and men - Dick of Steel, 1 hour sessions after lunch. On Day 4 there will be group tour to a waterfall and Buddha Gardens.
 
Day 7. Conclusion and Relax. This is mainly relax day with conclusion sessions before the noon. Starting from noon and till end of retreat you will have absolutely free time to absorb all the experiences, teachings and enjoy tropical sun.

- 8:00 am: Breakfast.
- 9:00 am: Rebirthing practice.
- 10:00 am: Final sharing.
- 11:00 am and onwards: relax time.
- 12:00 pm: Lunch.
- 8:00 pm: Dinner.
 
Day 8. Relax and departure. Unfortunately, everything has a start and an end. On this day we will have to say good bye, hopefully until next retreat ;)

- 8:00 am: Breakfast.
- 12:00 pm: Lunch.
Food 
---
We will be servicing delicious vegetarian meals: european and Thai styles. Every day our chefs will be presenting you with new gastronomic indulgence made of only fresh ingredients. 
To keep you running through the day there will be constant supply of fresh tropical fruits, snacks and juices. 
Accomodation
---
You will be living in a modern and comfortable ensuite room with kingsize bed and a/c. Perfect for couples. There are two ensuite rooms per villa. Thus you will not be feeling crumpled like in a hotel but get feeling of freedom and air. The rooms have either garden or pool views.
As the whole resort will be dedicated solely to our retreat all the amenities will be in your disposal - tropical gardens, huge pool, a few gym machines, table tennis, yoga studio and complete serenity.
Apply to join 
---
If you are interested to experience and learn Tantra for the benefit of your relationships, to open up yourself to deeper sexuality between you two, all while enjoying magnificent tropical greenery and nurishing sun, please fill in a very short application form here secretrituals.net/apply
It should take you not more than 5 minutes. This information is for our teachers to create harmonious group. 
More information
---
Please visit secretrituals.net for more information about the retreat.
FAQs
Is there nudity or sexual intercourse involved?
This retreat includes some nudity and erotic elements in rituals and exercises. To ensure successful Tantra practice, it is essential that you are willing to open up and break limiting patterns (if any) to explore this aspect with respect and enjoyment. With regards to erotic elements, such as touch, for example, every participant will need to mark their own limits of comfort, and these limits will be respected. There is no sexual intercourse as a part of the official program.
Is the retreat for couples only?
This retreat is open to couples and very few singles. Equal number of men and women will be accepted. If you are a single, we strongly encourage you to apply jointly to the retreat with a friend of the same or opposite sex. 
What can I bring into the event?
Upon confirmation, every participant will receive an email on how to prepare for the retreat and what to bring. For example, you will need to bring some clothing for the Tantric rituals etc. Women are advised to give some thought as to what outfits to pack up. These should be outfits in which they feel most confident, sexy and desirable, including accessories, etc. This retreat can be a rare occasion to wear all those special clothes which may seem to be a bit too much for the regular social life. Men will need to have at least one fully white outfit with shorts or trousers.
Will we be doing Eyes Wide Shut ritual?
There is no Eyes Wide Shut ritual in Tantric scriptures. In the meantime, owning to the gorgeousness and aestheticism created by a genius film director Stanley Kubrick, we were inspired to incorporate some elements from the movie into one of the rituals in the retreat. As most people find the ritual scenes from the movie deeply appealing at some archetypal level, using Eyes Wide Shut theme gives an extra boost in creating mesmerizing and elevated eroticism during this ceremony.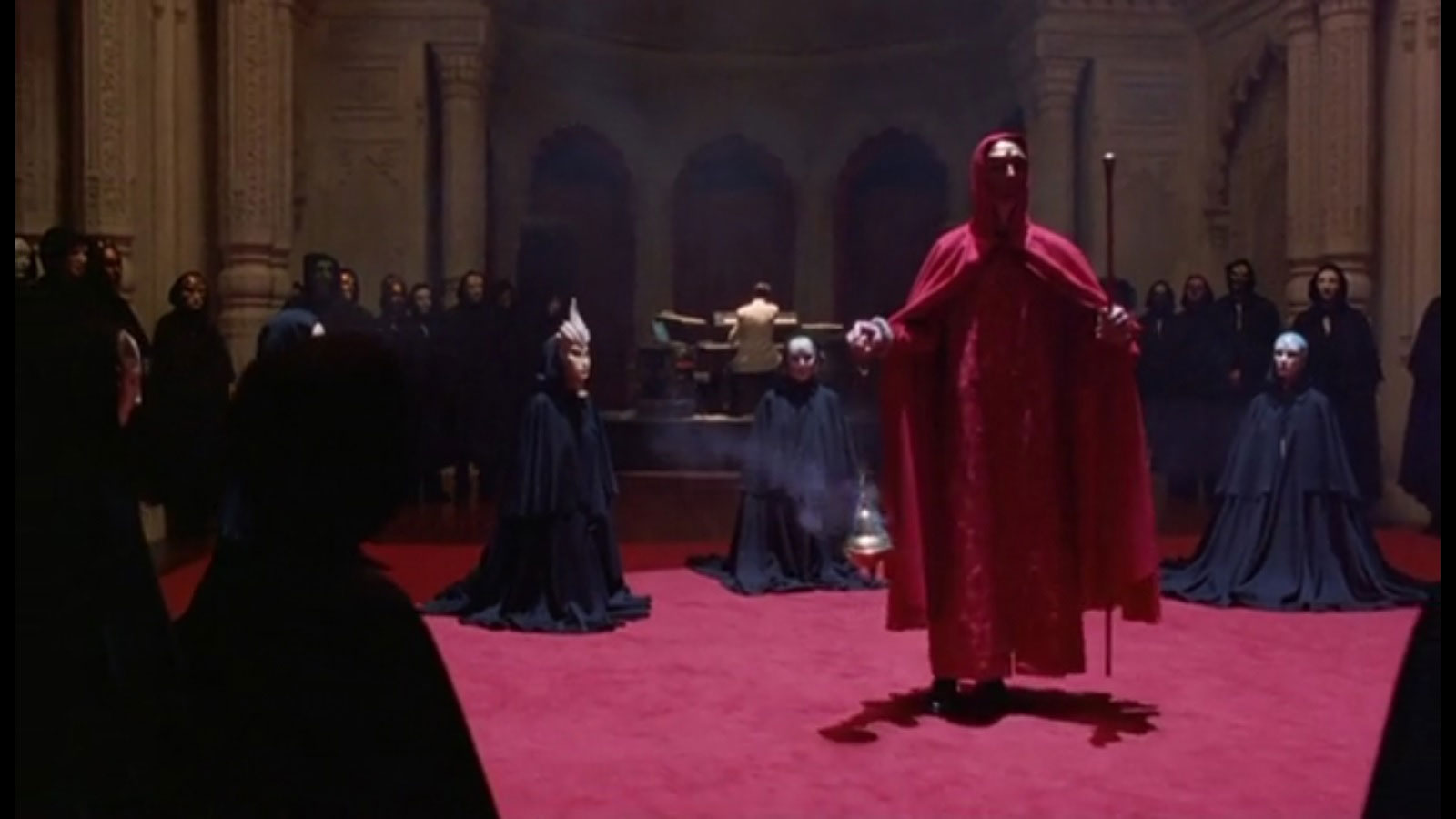 Can we go as clothing optional?
The whole villa will be dedicated only to our retreat. It is a secluded and gorgious place in the midst of jungles. You will be able to enjoy the sun with all your being without any obstructions such as swimsuit. So, yes, this will be a clothing optional holiday.
How to get there?
The retreat is held on a beautiful island in Thailand - Koh Samui. There is a direct 1-hour flight from Bangkok to Koh Samui (airport code USM). So you will be able to get connecting flights via Bangkok from pretty much any part of the world.
Our driver will meet you at the airport when you arrive to Koh Samui. It will take about 25 mins to drive from the airport to the resort.
How can I contact the organiser with any questions?
We would be happy to answer any of your questions via email [email protected] or we can arrange a Skype call.
What's the refund policy?
We request deposit of $200 upon application and full payment within 2 weeks. If you have to cancel you are free do so 45 days before the start of the event. If you cancel 45-30 days before the retreat there will be 40% cancellation fee. If you cancel after 30 days before the start date we will have to keep 70% cancellation fee.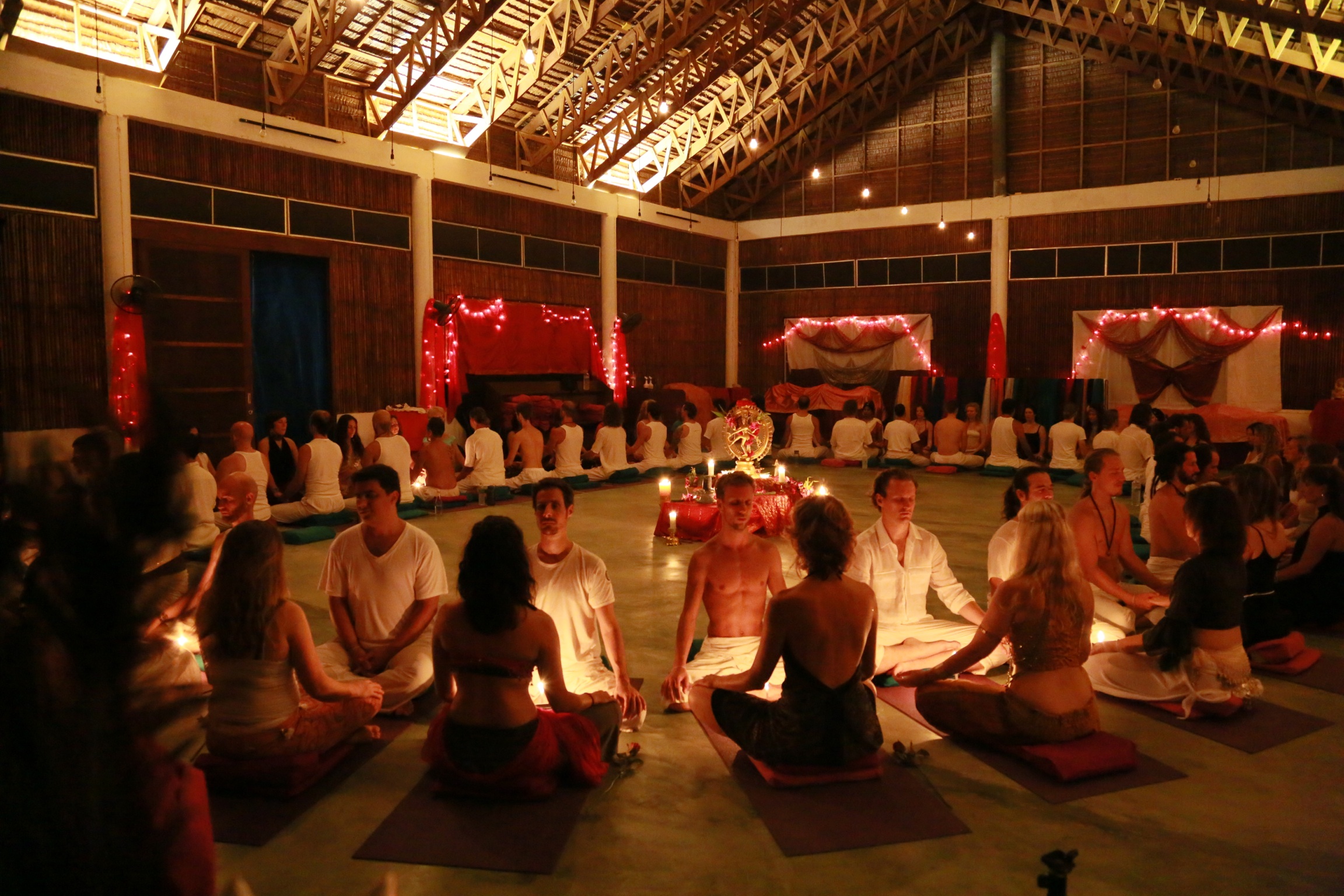 ---
...
Interest this event